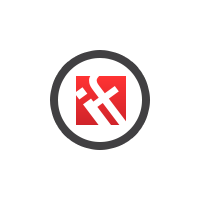 Project Manager Salary Survey 2017
Posted on: 2nd August 2017
The APM's Salary and Market Trends Survey 2017.
By The Chartered Body for the Project Profession
This is the largest survey of its kind in our profession with nearly 6,000 participants. It provides a great benchmark for all of us and, let's be honest, there's nothing more interesting than taking a peek inside the mystery salary box.
The headlines?
The average (median) salary for APM respondents is £47,500. When we look at a split by age group we find the salaries almost mirror age: 18-24 is £27,500, 25-34 is £37,500, 35-44 is £47,500 and 44-54 is £47,500. For contractors, the average day rate is £450.
As industry experts, we were not surprised by the permanent salary average data. This aligned with our expectations. We were however surprised by the relatively lower than expected contract day rates. The average day rate paid to contractors working through Wellingtone is £529, but this most likely reflects our greater involvement with more senior interim roles.
And finally, although 80 per cent are satisfied with their role, 27 per cent said it was likely they would change employer in the next 12 months. If your salary is below average, maybe leave a copy of this report on your line manager's desk and cough politely while considering being part of the 27 per cent.
---
Download your copy
2017 Project Management Salary Survey.
---
More information from the APM about the survey.
https://www.apm.org.uk/resources/find-a-resource/salary-and-market-trends-survey-2017/
---
Get Qualified
Start with a 2 day APM Project Fundamentals Qualification
Follow it up with a more intensive 5 day APM Project Management Qualification
Back