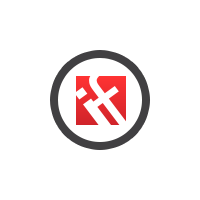 Microsoft Project – upgrade to the cloud?
Posted on: 10th June 2015
Microsoft Project can help with planning, scheduling, resource allocation, communication and documentation. In short, it can manage the whole life cycle of a project. Its an excellent tool for the job and also has close integration with other Microsoft Applications; but which plan should you choose?
Choosing the right subscription plan
For Project Managers there are three options: Project Standard; Project Professional and Project Pro for Office 365.
Project Standard is a desktop client application for 1 pc costing £559.99 per license. The project manager is going to use this as a standalone application, saving Project files to the company server or local computer. Its a cost effective solution if your project managers are going to work in "relative isolation".
Project Professional; again a desktop client application for up to 5 pc's per license costing £949.99. It has an online capability and uses additional functionality associated with SharePoint and Project Online/Project Server sync. Its an expensive one off cost with no upgrades, but has the collaborative tools for a project manager and colleagues to work efficiently.
Project Pro for Office 365; a desktop client with a cloud subscription that can be installed on up to 5 pc's per license costing £15.60 user/month. All the features of Project Professional are available plus version upgrades. This is a cost effective solution with low monthly outgoings and could be the best option for current Office 365 users. Note: To get this license you'll need to be on Office 365 Business Premium or higher. Or opt for Project Standard or Project Professional licenses on your existing package. Project Pro for Office 365 stores all the data and information relating to a project centrally, on a server, so that users can access it anytime, anywhere. Project managers in different locations can view the same reports, plans, schedules via their computers. They can create plans for new projects and message colleagues instantly online. They can also keep up to date with how the their team is getting on by plotting completed tasks against the project's timeline.
Many small to medium companies still use Microsoft Project as a stand alone product. They don't benefit from a fully collaborative environment available in Project Pro for Office 365 or Project Professional.
New features in Microsoft Project
New user interface
Improved reporting tools
Better integration with Office 365 applications and SharePoint
Professional graphic reports
New Project Templates
New Task Path feature
Skype for Business Integration
Customizable process workflows
Try or Buy
If your not confident which plan to choose then try the "Try Now" option before you commit to a plan.
Top Tips for Microsoft Project users
1. Its critical to get all calendars set up correctly. If they're not, then you're wasting your time.
2. Its important to understand the effects of Fixed Duration, Fixed Units, Fixed Work and Effort Driven options. If you don't understand them, and edit your schedule, there's a good chance you'll have problems.
3. You must interact with Microsoft Project on a regular basis or you'll start to forget it. "If you don't use it; you'll lose it".
Demonstration
We have a full Office 365 Business Premium and Project Pro for Office 365 installation at our training centre and would be happy to provide a demonstration of its capabilities. Please contact us for more information. Note: It will not be a sales pitch.
---
Microsoft Project Training and Consultancy options
Microsoft Project is covered on our two day Microsoft Project course. 
We run regular scheduled Microsoft Project courses at our Southampton training venue.
Consultancy: If you want help with any Microsoft Project issues – please contact us.
Training options: On-site training for four or more delegates, tailored to your needs.
Training equipment: IPSO FACTO can supply all training computers at no extra cost.
Back