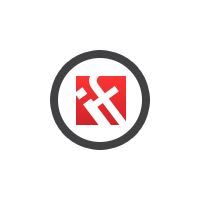 APM Courses
Posted on: the_time('jS F Y'); ?>
APM Qualification Courses
APM PFQ: The APM Project Fundamentals Qualification
You don't need any prior knowledge or experience to attend this APM course. Its a useful stepping stone to the next qualification the APMP, and it will enable you to make positive contributions towards any project. Statistically, 99% of delegates who take this course with IPSO FACTO then go on to pass the exam first time.
You'll be assessed on key elements of the project management lifecycle and cover knowledge areas from the APM Body of Knowledge 6th edition. Topics include: planning and scheduling, communication, teamwork, resource management, project risk management and project reviews.
To get the APM qualification you'll take a 60 question, multiple choice exam, taken over 1 hour.
You can take a classroom based exam at the end of your course or sit an online exam using your computer and a proctoring system.
Details about the APM Introductory Certificate course can be found on our website.
More information is on the APM website at www.apm.org.uk/APMQualifications
The next course in your development is the APMP.
---
APMP: The APM Project Management Qualification course
This is a knowledge based qualification that can be carried from one job to the next. Unlike the APM Introductory Certificate qualification this course is very intensive and requires a certain level of experience/knowledge of project management. Its not a pre-requisite that you have prior experience/knowledge but your chances of successfully passing the exam first time will be greatly improved if you do.
This APM course will provide a broad level of project management knowledge so you can participate in projects from individual assignments through to large capital projects. Your breadth of knowledge in all areas of project management will be assessed including: budgeting and costs, management, conflict management, communication, earned value management, leadership, negotiation, procurement, sponsorship and teamwork.
To pass the exam you must sit a three hour paper and answer ten from sixteen questions. Or if you're PRINCE2 Practitioner qualified you can sit a two hour paper that recognises prior learning. In this case you only have to answer six from ten questions.
Details about the APMP course can be found on our website.
---
APM Practitioner Qualification course – (APM PQ)
This is a competence based qualification that's aimed at experienced project professionals who can demonstrate an ability to manage non-complex projects. You should be APMP qualified and be able to demonstrate a good understanding of the APM BoK and show relevant continuing professional development.
You'll be assessed against 30 criteria where you must demonstrate that you can:
understand project contexts and the overall business case;
effectively apply project management planning;
apply risk management process competently to the project;
optimise project plans to respond to major change;
monitor project progress and take suitable controlling action;
plan and conduct a suitable post evaluation review;
work effectively as a team member;
To be assessed you must attend a residential centre that will focus on three areas, namely: Individual work, Group work and an Interview. To prepare for this you can attend an APM PQ workshop.
If you do pass the APM practitioner qualification you're eligible to become a full member of the APM and use the MAPM post nominal.
Please contact us for more details about this qualification: 01489 588453
---
Hampshire's APM Accredited Training Organisation
IPSO FACTO is the only APM Accredited training organisation based in Hampshire, and have delivered professional training across Hampshire and the UK since 1998.
Back