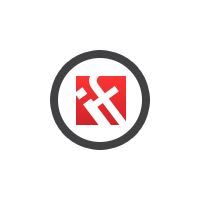 APMG Management Certification
Posted on: the_time('jS F Y'); ?>
APMG Management Certification
APMG Project Management, Change Management & IT Service Management
IPSO FACTO is an APMG accredited training organisation (ATO) qualified to deliver Agile Project Management® Change Management and IT Service Management FitSM®. We employ APMG certified trainers with experience, that are able to deliver high quality training with great success. All course delegates are encouraged to provide a review of their course using Reviews.io. We are very pleased that after 469 reviews our score is 4.86 out of 5 with some great feedback. So you should be confident that we will look after you during your time with us.
---
Project Management Qualification (AgilePM)®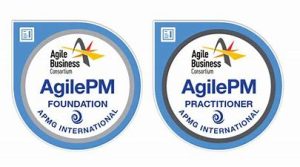 This is a very popular qualification/framework for those in the world of project management, and should be a serious consideration when deciding upon a career in management. Its a highly relevant and well recognised qualification that can be completed within one week.
More about Agile Project Management certification
---
Change Management™ Qualification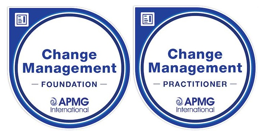 This APMG Change Management qualification should be a serious consideration to compliment many management and project management roles. The full qualification including exams can be completed within one week.
More about Change Management certification
---
IT Service Management Qualification (FitSM)®

FitSM is an excellent alternative IT Service Management product to ITIL, and comes with many benefits that individuals and organisations may prefer over its rival. The FitSM Foundation level is followed by Advanced and Expert levels.
More about IT Service Management FitSM certification
---
APMG Management Certification ATO Badges
The two badges below demonstrate that IPSO FACTO is accredited by the APMG to deliver these courses. Your APMG digital badges for both AgilePM and Change Management qualifications are also downloaded from credly website. On passing your APMG exam you'll gain access via email to your digital badge. You can download the code for your badge and put it on your website or email. Anyone clicking on the badge will be taken to the Credly website for verification of the skills obtained.
| | |
| --- | --- |
| APMG AgilePM ATO badge | APMG Change Management ATO badge |
---
Promote your success on Social Media with an APMG Project Management Digital badge
Why not promote your success on social media. Your digital badges can easily be posted on LinkedIn, Facebook and Twitter. Its a great way to share your success.
---
APMG Management Certification online Level Up topics
Catch on a range of interesting topics via YouTube: Level Up
Find more information about APMG International (apmg-international.com)
Back