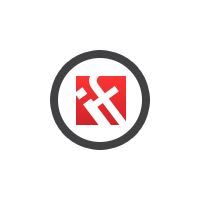 Benifits of PRINCE2
Posted on: the_time('jS F Y'); ?>
The world's most practiced and recognised project management method
What is PRINCE2®?
PRINCE2® (Projects In Controlled Environments) is a widely used internationally recognised process-based method for effective project management. PRINCE2 is the de facto project management standard for public projects in the UK. As a best practice project management tool, PRINCE2 can be tailored to the needs of any organisation and for any type and size of project.
Who is PRINCE2® for?
Existing project managers or professionals wishing to become project managers
Key personnel involved in project design, development and delivery
PRINCE2® Certifications
PRINCE2® Foundation:
For individuals wanting to demonstrate they have sufficient understanding of the PRINCE2 project management method.
PRINCE2® Practitioner:
Suitable for individuals wanting to demonstrate they have achieved sufficient understanding of how to apply and tailor the PRINCE2 method in a scenario situation*.
PRINCE2® Professional:
For PRINCE2 Practitioners who want to take the next step and enhance their expertise in the PRINCE2 methodology.
PRINCE2 Agile®:
For Project Managers wanting a complete project management solution, combining the flexibility and responsiveness of Agile with the clearly defined framework of PRINCE2.
Why PRINCE2®
It is easy to use
Adaptable to business and project needs
Delivers increased agility and efficiency whilst reducing costs
It is a best practice, so you select a proven solution
PRINCE2® benefits for the organisation
Manages resources, business risk and deliverables effectively
Applicable to all types of projects
Saves time and resources through a shared approach to reporting
Improves productivity by increasing staff awareness of roles and responsibilities
Project alignment with business goals
Facilitates management and stakeholder involvement at relevant and appropriate times during the project
Facilitates the assurance and assessment of project work, troubleshooting, and audits
PRINCE2® benefits for the professional
Demonstrates expertise and know-how
Improves employability
Ensures project success and delivery
Improves communication and control
Back