How to Join Online Courses
How to join our Online courses
Find out more about Microsoft Teams using the links below and how you can easily join our online courses.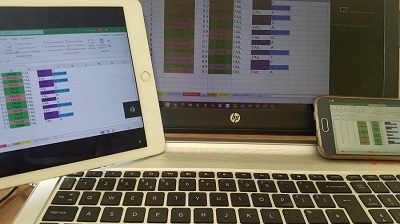 ---
How to join the online course using Microsoft Teams
Learn how to join a Teams meeting by watching this video: How to join a Teams meeting
Download the Teams app for Desktop and your mobile: Link to Microsoft Teams Downloads
Find out more about Microsoft Teams from their YouTube Channel.
If you decide not to download the Teams app you can still join the course using your browser. However, links to classroom recorded video's won't be available to you via the Teams chat.
---
How to get the best connection for an online course
If you have low broadband speeds, get as close to your router as possible
To get the best internet connection, connect to your router using a wire
Close all none essential apps
Ask others connected to your WiFi to limit their activity during your training
Restart your computer ensuring any software updates have been completed
Use your home computer on your home network
If you're using a work VPN consider contacting your IT department before training to discuss access to the internet
---
Hardware requirements for an online course
You can use Teams on all computers and mobile devices when joining an online course. Click on the link below to find out what hardware is required for your Teams meeting.
Windows PC, Mac, Linux and Mobile devices
---
How to join the Online course on day 1
Once your place is confirmed on the course a confirmation email will be sent to you from jean@ipsofacto.uk.com
The email will include the following link to access and join our [Project Management] course on [date]:  Join IPSO FACTO [Project Management] course.
Please check your connection at 8:30 on the day of the course and be ready to start at 09:00.
Click on the link in your email asking you to join the IPSO FACTO [Project Management] course
If you "accept" the meeting it will be recorded in your calendar
Go to your calendar and click on the meeting to join the course
If possible choose to use the Teams app to join the course
If you're screen doesn't update press F5 at the top of your keyboard to refresh your browser
Use the same invitation connection to join each day of the course
Back to ELCAS Resettlement main page