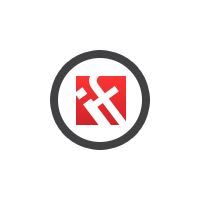 Microsoft Access database – is it an asset or a liability?
Posted on: the_time('jS F Y'); ?>
A Microsoft Access database can be both a very useful business tool and a real liability.
Useful Aspects
With a little bit of training, company employees can set up a simple Microsoft Access database to perform a wide range of useful business functions. A few examples might include: Health and Safety training database, Client database, Product database or a combination of them all. Microsoft Access can also be used to get business data from third party company systems in order to create Reports using Queries and Criteria options. You can set it up so that other users can press a button to quickly generate a report on business activities. In fact you may have several buttons on a Form that are linked to a range of Queries and Reports set up to answer a range of business questions.
Difficulties
I've come across many company databases that haven't been set up correctly. They are flawed in their structure and allow data to be presented incorrectly. Business decisions were based on incorrect data.
Another problem is where databases created by employees are not supported by the company IT department. So when a problem arises on a departmental database the staff have to sort it out themselves.
Top Tips for Microsoft Access creators/editors
Planning, planning, planning is everything when creating or editing a database.
You must have a clear understanding of the required tables, fields and field properties.
You must have a clear understanding of the database relationships.
How do you get data into your database, via a form or from an existing data source.
What questions are you asking of your database and what queries do you need.
What kind of outputs and reports do you need.
How are you going to navigate around the database.
What kind of help are you going to provide to the users.
Microsoft Access Database Training and Consultancy options
Microsoft Access Introduction course outline. 
We run regular scheduled Microsoft Access database courses at our Southampton training venue.
Consultancy: If you want help with any Microsoft Access issues – please contact us.
Training options: On-site training for four or more delegates, tailored to your needs.
Training equipment: IPSO FACTO can supply all training computers at no extra cost.
Back