Start your own Online Business
Start your own Online Business
Pre-course questionnaire, Timings, Resources and Downloads
Welcome to the start your own business course. You should find most of the information for the course in this page. However, some larger files are accessed via a link to Dropbox.
Please complete this pre course questionnaire as soon as you can, and submit it.
You will receive an email from IPSO FACTO with a Microsoft Teams invitation. On day 1 please join the meeting at 08:30 to test your connection before starting at 09:00.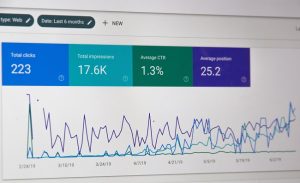 Start your own Business schedule
The link below is the same as that emailed to you with your joining instructions.
Click here to join the meeting
Meeting ID: 385 482 147 966
Passcode: LCQoWj
Download Teams | Join on the web
Session 1: 09:00 to 10:00 [break 10:00 to 10:15]
Session 2: 10:15 to 11:15 [break 11:15 to 11:30]
Session 3: 11:30 to 12:30 [lunch 12:30 to 13:30]
Session 4: 13:30 to 14:30 [break 14:30 to 14:45]
Session 5: 14:45 to 15:45 [summarise and close 15:45 to 16:30]
Tim Whitaker will be your trainer for the first three days of the course.
Join Tim on LinkedIn.
About the course
The course is aimed at those who are in the process of starting a new business, and includes elements of finance, sales techniques, communicating with clients, capturing prospect data, SEO tools, website choices, website platform, domain names and social media platforms to promote your business.
Course materials in Dropbox
---
Day 1: Start your own Online Business
A high level look at business finance including useful software packages.
Training Location: Online
Tim Whitaker
AM
Introductions – everyone to outline their business idea
Understand the business environment and that risk is a key factor
Marketing using graphics from Canva
Understand the basics of finance, cash, invoicing, terms and conditions of trade
PM
Identify how to choose an Accountant and understand potential costs ("may change with availability".)
Identify key software tools to manage company finance using XERO Accounting
Explore a payment service linked to XERO and your bank – Stripe
Daily Summary
---
Day 2: Start your own Online Business
Training Location: Online
Most people on this course will have no sales experience. This part of the course will provide sales techniques that could help propel your business and improve your sales conversion. There's no hard sell involved.
Tim Whitaker
AM
Direct Sales – Selling to the public – Selling to business – Selling your services
Understand soft selling techniques. Create a sales framework for your business
Understand the importance of attitude
Understand how to signpost and frame a sales pitch
Develop active listening skills
PM
The importance of building rapport
Develop questioning skills
Understand persuasion tactics and pre-closing techniques
Daily Summary
---
Day 3: Start your own Online Business
Training Location: Online
Communicating with potential customers, capturing their details and following regulations are covered in the morning. Looking into one of the most popular website tools, "WordPress" and exploring Googles marketing tools will give you an idea of the task at hand.
Tim Whitaker
---
Day 4: Start your own Online Business
Training Location: Online 
Today will focus on a quick win for you, with the free Google Business Profile followed by choosing a domain and hosting company. The afternoon will focus on a critical part of your websites development and look at finding the best keywords and adopting a keyword strategy for your website.
Brian Mathers
AM
Introductions
Examine sample websites and costs
Choosing a Domain name and hosting company – 123 Reg
Which Content Management system should you choose
PM
Explore Keywords and Keyword strategies using The Hoth keyword planner
Using Google Trends to establish keywords
Soft Launch to success. Building the websites relationships
Daily Summary
---
Day 5: Start your own Online Business
Training Location: Online 
Today we'll start exploring different websites and discussing options, followed by launching and developing a relationship with Googles search engine. Then measuring performance with Google Search Console and finish by discussing how you may benefit from social media amplifiers.
Brian Mathers
AM
Explore Google Business Profile
Explore Social Media Marketing
PM
Summarise the path from start to get go
Q and A
Course washup 16:00 to 16:30
---
Start your own business course Resources
Course materials also in Dropbox
***Click on the Dropbox link above to download course materials.
Files in Dropbox include:
Set up Google Business Profile (Apr 2023)
Buying a Domain and Hosting (Apr 2023)
Keyword Research (Apr 2023)
Business Planning and Positioning (Apr 2023)
Ranking for a single keyword terms (Apr 2023)
The importance of keywords (Apr 2023)
On page SEO eBook (Apr 2023)
Website Platforms (Apr 2023)
Useful Links (Apr 2023)
Online Planning (Apr 2023)
Content Marketing (Apr 2023)
Artificial Intelligence (Apr 2023)
Business Risk table
Choosing an Accountant
The Art of Selling handbook
Xero Business plan
---
Links to more resources:
---
---
Google
---
AI Resources
---
Useful resources recommended by course delegates:
---
Start your own Business course Feedback
Your Feedback about the course is very important for business's these days. It helps promote our business to potential clients. Please complete all three of our feedback/reviews. It should take about 5 minutes in total.
Click here: Course Feedback
---
Copyright:
All documents and files associated with this Start Your Own Business course are copyright to Tim Whitaker of IPSO FACTO and Brian Mathers of ICT advisor 2022. Copies must not be made without the express permission of the copyright holders. For permission to copy please contact Tim Whitaker by email: tim@ipsofacto.uk.com or call on 01489 588453