Enhanced Learning Credits | ELCAS
NEW ELCAS Funded PfCO Drone course for resettlement
IPSO FACTO and team of professional trainers are pleased to announce that we are the first ELCAS provider to deliver a PfCO Diploma in the Operation of Unmanned Aircraft for Commercial Operations. Our first ELCAS course is at Fareham, Solent airport on 21st January 2019 and we plan to run courses every month during 2019.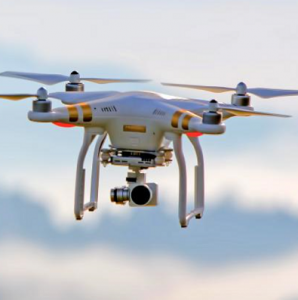 Courses will also be offered at Oxford, Manchester and Perth starting in February 2019.
Enhanced Learning Credits (ELCAS) are used to fund military personnel currently serving or going through resettlement. There are two tears of funding depending on time served. To get the most out of your funding you are allowed to combine relevant courses into a single bundle for that financial year. Below are a list of those ELCAS courses suitable to bundle.
Your ELCAS funding options
We have four ELCAS funded courses that are invaluable qualifications for a new exciting career. The courses can be bundled together within the same financial year to get the most out of your funding. Courses include:
If you have any questions about the courses or bundled options please contact us.
---
PfCO civilian course
All the courses above are available to civilians. Civilians are not entitled to MoD ELCAS funding unless they have served in the military.
More about the civilian version of the course, click here: UAQ Drone course for Commercial Operations
---
Our ELCAS Diploma in the Remote Piloting of Unmanned Aircraft Systems for Commercial Operations and below are details of our course.
About IPSO FACTO
Training with IPSO FACTO provides you with the assurance that you are using an ELCAS approved training organisation (ELCAS ID No: 4030) with an excellent reputation. All our approved, professional trainers are highly skilled in their field, ensuring the best possible learning outcome for all our ELCAS delegates. We are here to answer any questions you may have about our courses and to help you make a successful career transition.
Diploma in the Remote Piloting of Unmanned Aircraft Systems for Commercial Operations (UAQ)
Course: Diploma in the Remote Piloting of Unmanned Aircraft Systems for Commercial Operations
Duration: 5 days
Times: 08:30-18:00
Includes:  Pre-course Material, Course Manuals, Theory & Flight Planning exams, Flight Assessment, Operations Manual Development, Refreshments & Lunch (lunch not included on flight assessment day)
Location: IPSO FACTO,  Southampton-Solent
Scheduled course dates:  21-25 January, 18-22 February, 25-29 March, 22-26 April, 20-24 May, 24-28 June, 22-26 July & 26-30 August 2019
Note:
You will need to bring a drone for your flight assessment.  This drone should be of the same category and type you wish to include in your Operations Manual. Click on the link for further details: ELCAS UAQ
The UAQ is a comprehensive training programme enabling you to study an industry-leading drone pilot syllabus for the operation of unmanned aircraft (drones), demonstrate the required practical flying skills for safe operations and go on to develop an Operations Manual – all the steps required to make a submission to the CAA for a Permission for Commercial Operation (PfCO) as a Small Unmanned Aircraft (SUA) Operator.
Event Preparation [IMPORTANT]
Prior to the start of the course you will be sent your event prep material and joining details. You are advised to complete approximately 20 hours of pre-course work before starting the course to familiarise yourself with the language of aviation and become familiar with the referenced regulatory and legal documentation. The material includes example questions to prepare you for the theory exam. By completing this event prep, you will get maximum benefit from the course and this is particularly important if you have little or no previous aviation experience.
Level 3  (Theory Exam & Flight assessment) – 3 days
This includes all the theory and flight assessments required to qualify as a remote pilot enabling you to fly on an existing Ops Manual.
To submit an application for your Permission for Commercial Operation (PfCO) to the CAA you must successfully pass the Level 3 theory exam plus flight assessment and complete the remaining 2 days of the 5-day course.
Note: The flight assessment is weather dependent and timings are therefore, subject to change.
Level 4 (Operations Manual Development) – 2 days
This part of the course includes the stages required to submit your own request to the CAA for a Permission for Commercial Operation (PfCO) as well as a Level 4 Diploma from ProQual in the Remote Piloting of Unmanned Aircraft Systems for Commercial Operation. The development of an Operations Manual is an essential component and is required when applying to the CAA for a Permission for Commercial Operation (PfCO). On successful completion of each module, the course will include a full category NQE recommendation enabling you to apply for your PfCO.
For full details of this course, please follow this link to our website: ELCAS UAQ
ELCAS claim information
Training Provider: IPSO FACTO

Accredited Supplier No: 4030
Course Title: Diploma in the Remote Piloting of Unmanned Aircraft Systems for Commercial Operations
Course Code: PfCO
Course Date: click here for date options
Course Cost: £1700
ELCs are available in two tiers:
Lower Tier:
Personal contribution: £700.00 | ELC contribution: £1,000.00 | Total cost: £1,700.00
Higher Tier:
Personal contribution:  £340.00 | ELC contribution:  £1,360.00 | Total cost: £1,700.00
To maximise your full ELC entitlement (high tier: £2000) it may be worth considering adding a project management qualification to your claim. We provide ELCAS PFQ, PMQ and PRINCE2 courses which can be bundled together with your drone course into one claim. By successfully achieving both a Project Management and Drone qualification you are enhancing your career prospects and gaining recognised qualifications that can be carried from one job to the next or from one industry to another.
TESTIMONIALS
IPSO FACTO has been successfully delivering training for over 20 years and please see below a recent testimonial from one of our APM delegates.
"I would and will highly recommend IPSO FACTO as a training provider. Some of the courses require a lot of pre reading and are quite complex but the structure of the teaching upon arrival makes assimilating the syllabus as painless as it could be. The quality of the instruction they employ is outstanding, with trainers sharing their vast knowledge and also providing added insight and scenarios from their work which I am grateful to have received. I will definitely be completing more courses with IPSO FACTO in the future." M.H.
Read our great reviews at the independent Reviews.co.uk website.
PROVISIONAL BOOKING
Please let us know if you would like a provisional place to be held for you on our course, to allow time for you to complete your ELC paperwork.
Contact us if you have any questions and we will be happy to help.
We look forward to hearing from you.
---
More contacts 
If you require further help/information please contact your Educational Staff, or the ELCAS Helpline 0845 300 5179.
If you have left the Services, please go to the 'Service Leavers' page of the ELCAS website or contact your Single Service Representative, or the ELCAS Helpline 0845 300 5179.
---
FAQ's for ELCAS funded courses
Q1. Can I combine more than one course?
A1. Yes. IPSO FACTO can combine a number of course titles. This means that you can use your full allowance to book more courses under one claim.
Q2. Are combination courses set or can I mix and match?
A2. The courses we have shown on our literature and website have been agreed and accredited by ELCAS to be level 3 or above.
Q3. Do courses need to run sequentially and be within a set period?
A3. Not necessarily. However, to enable you to get the best benefit from your ELCAS allowances it is advisable to book your courses within the same ELC credit period.
Q4. If I book two courses, is it important which course I take first?
A4. No. You have the choice of which course to take first. However if in doubt please discuss it with our training professionals.
Q5. Is it advisable to book accommodation for the course?
A5. If you live within 1 hour's commute of the training venue it is not necessary to book hotel accommodation for the duration of the course. However you need to allow plenty of time to complete evening homework and consolidate your learning.
Q6. Can food costs be separated from a course?
A6. Yes. We can separate any cost associated with the courses.
Q7. Can receipts for the above be billed to the candidate?
A7. Yes. All invoices can be billed as required
Q8. Can the cost of the combination courses be expanded over a two different ELC credit periods?
A8. Yes. Provided the first part of the combination course is taken in the first credit period and the next course is taken at the earliest convenient time, then there is not a problem.
Q9. What are IPSO FACTO pass rates?
A9. IPSO FACTO's pass rates are as follows: PRINCE2® Foundation level: 99%. PRINCE2® Practitioner 86%. APM PFQ: 98%. APM PMQ 87%.
Q10. Will I get penalised if I am sent on deployment at short notice and therefore need to change course dates?
A10. No. Providing your change of circumstances can be supported by an email or letter from your Commanding Officer.
Q11. Do I have to book courses through the CTP?
A11. No. You can book directly through IPSO FACTO.
Q12. If I don't book courses through the CTP but use my ECL credits will I get the same price as CTP price lists?
A12. Yes. Providing you are using your ELCAS credits then the prices of all our courses will be the same.
Q13. Where can I find further information?
A13. You can either call IPSO FACTO on +44 (0)1489 588453, email mail@ipsofacto.uk.com
Alternatively, full details can be found by visiting the Enhanced Learning Credits Administration Services page.