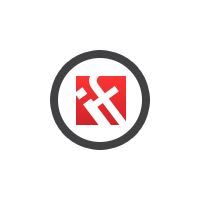 Skills of a Project Manager
Posted on: the_time('jS F Y'); ?>
Skills of a Project Manager
Project management is a growing profession and changing fast. It has never been so important for project professionals to demonstrate their skills and for organisations to assess their capability. The tools and techniques of project management are universal and a good project manager should be able to add value in any environment.
The following skills list is a useful guide towards becoming an effective project manager. Achieving those skills will start from an accredited APM course. Either, Project Fundamentals Qualification (PFQ) or the Project Management Qualification (PMQ) depending on your experience.
A project managers skills list:
effective at planning, monitoring and reviewing;
able to manage resources;
able to motivate and encourage others;
decisive and able to work well under pressure;
aware of who the project will affect and manage the effect it will have on them;
command respect and trust;
able to resolve conflicts;
good at problem solving;
an understanding of health and safety;
possess excellent communication skills both verbal and written;
able to co-ordinate work carried out by different people and organisations;
able to work as part of a team and on their own initiative;
able to control and monitor budgets;
possess good IT skills. eg: Microsoft Outlook, Project, Excel, PowerPoint.
Other important points:
interested in seeing a project through from start to finish
enjoy taking responsibility
motivated by achieving set goals or targets.
Reference: The Association for Project Management
Link to more information from the APM website.
Back