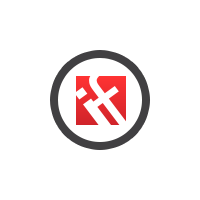 How to prepare for an APM Online exam
Posted on: 22nd April 2021
How to prepare for an APM Online exam
Check out this video that will explain the four important sections of the APM online platform; software and extensions, system checks, what needs to be prepared on the day and the actual exam itself. Please give yourself plenty of time to prepare for your APM PFQ or APM PMQ online exams and watch the video below as soon as possible.
IMPORTANT: Carry out all checks below "as soon as possible" with the equipment your going to use for the exam.
Useful Links:
Apm Qualifications​  |  Test your Mic​  |  Surpass Proctor Exam​  |  Chrome Proctor Exam screen sharing
---
Video Sections
Your able to select or step through each video section or replay it as many times as you like.
0:00​ – Introduction  |  0:36​ – Software and Extensions  |  3:45​ – System Checks  |  5:33​ – ID and Environment Checks  |  8:56​ – Technical Support
Questions before your APM Online Exam
If you have any questions before your exam please contact APM Qualifications team at: e-assessment@apm.org.uk​ or call: 01844 271680
---
Extra Exam time for Dyslexia
Don't forget to inform us if you require extra time to take your exam. However, you must support your claim with written evidence from your doctor well before your exam is booked. Please advise us and provide evidence at the time of booking your course.
15 minutes additional reading time
From October 2021 and until further notice the APM have added 15 minutes to your exam in order for you to read and select your best questions. Use this wisely.
---
Online Exams and what to expect
More APM resources including a check list, webcam and microphone testing, setting up your second device and internet speed.
https://www.apm.org.uk/qualifications-and-training/online-examinations-what-to-expect/
---
How to pass and prepare for an APM Online exam
A useful blog by Jackie Martin about preparing for your APM online exam. Also hints and tips on how to pass an APM exam.
How to pass an online Project Management Qualification
Hints and Tips on how to pass APM exams
---
How to book your Online exam
Email Tim or Jean at IPSO FACTO
State the date and time that you want to take your exam (you can take the exam any time as its recorded and then verified by the exam team).
Confirm which exam you'd like to take if you're PRINCE2 Practitioner qualified. 2 or 3 hour.
If you require additional time for a medical condition please advise and provide medical evidence.
Confirm that you've carried out the tests above, and your equipment and software is exam ready.
---
Your route to project management professionalism

Back